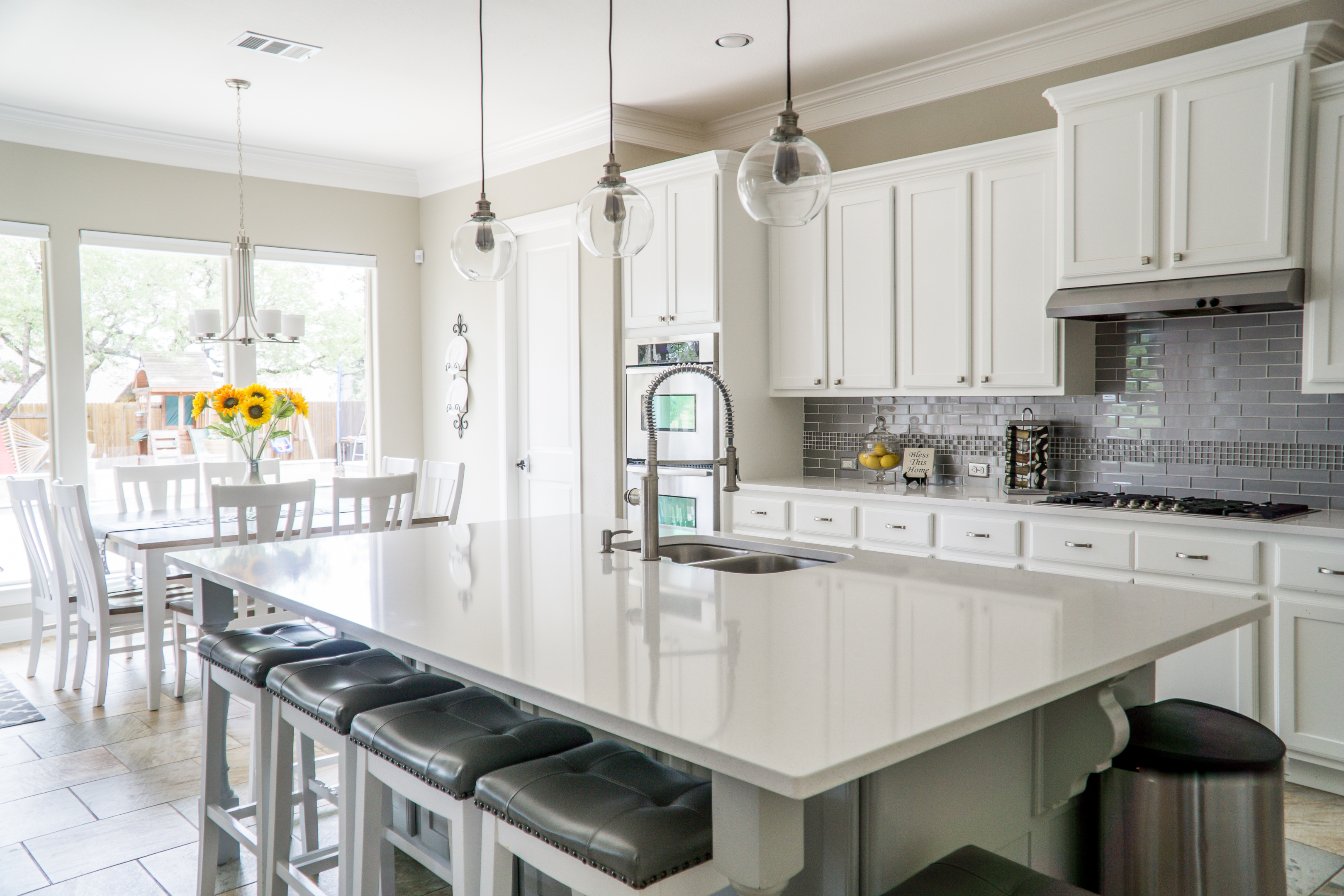 Whether you've purchased a new home or decided to renovate the one you've lived in your entire life, remodeling services are invaluable allies in your quest.
Due to the importance of this task, you must hire a reputable contractor, such as Tri-City Home Improvement Pros, who has the expertise and experience to do a great job and satisfy you.
Tri-City Home Improvement Pros provides reliable home remodeling services, as evidenced by several years of experience and a long list of satisfied customers.
Giving Your Home New Options
There are several reasons why you should hire Tri-City Home Improvement Pros. We provide several new options for your home, as well as the following benefits:
Improve the Functionality of Your House
Tri-City Home Improvement Pros allows you to customize your home according to your preferences and needs. You can create a more comfortable, valuable, and functional space with our services.
Enhance Your Property Value
Do you intend to increase the overall value of your property? If yes, Tri-City Home Improvement Pros are your home's needs. We remodel your property and offer home repair services that increase the market value of your property.
Increase Space
With Tri-City Home Improvement Pros, getting a spacious house is within reach. Do you need more space or rooms in your home? Our professional services can help you get the most out of every space. Click here to get started.
Change of Style
Here's an opportunity to enjoy your space. If your home is out of style and could do with a few modern touches and renovations, Tri-City Home Improvement Pros is at your service to guide you through making the best choices while working with your budget.
Bring Your House Back to Life
Renovating your property is an opportunity to enhance the general appeal of your home because functional changes can add convenience and luxury. This is why Tri-City Home Improvement Pros helps access your property and find a way to fix any problem that may have been faced.
Delivering Quality with Consistency
Tri City Home Improvement Pros is a locally owned and operated home renovation and remodeling contractor that provides various residential and commercial services to Prescott, Prescott Valley, Chino Valley, and Dewey, Arizona. We are specialists in remodeling, painting, flooring, and more.
What Can We Do for You?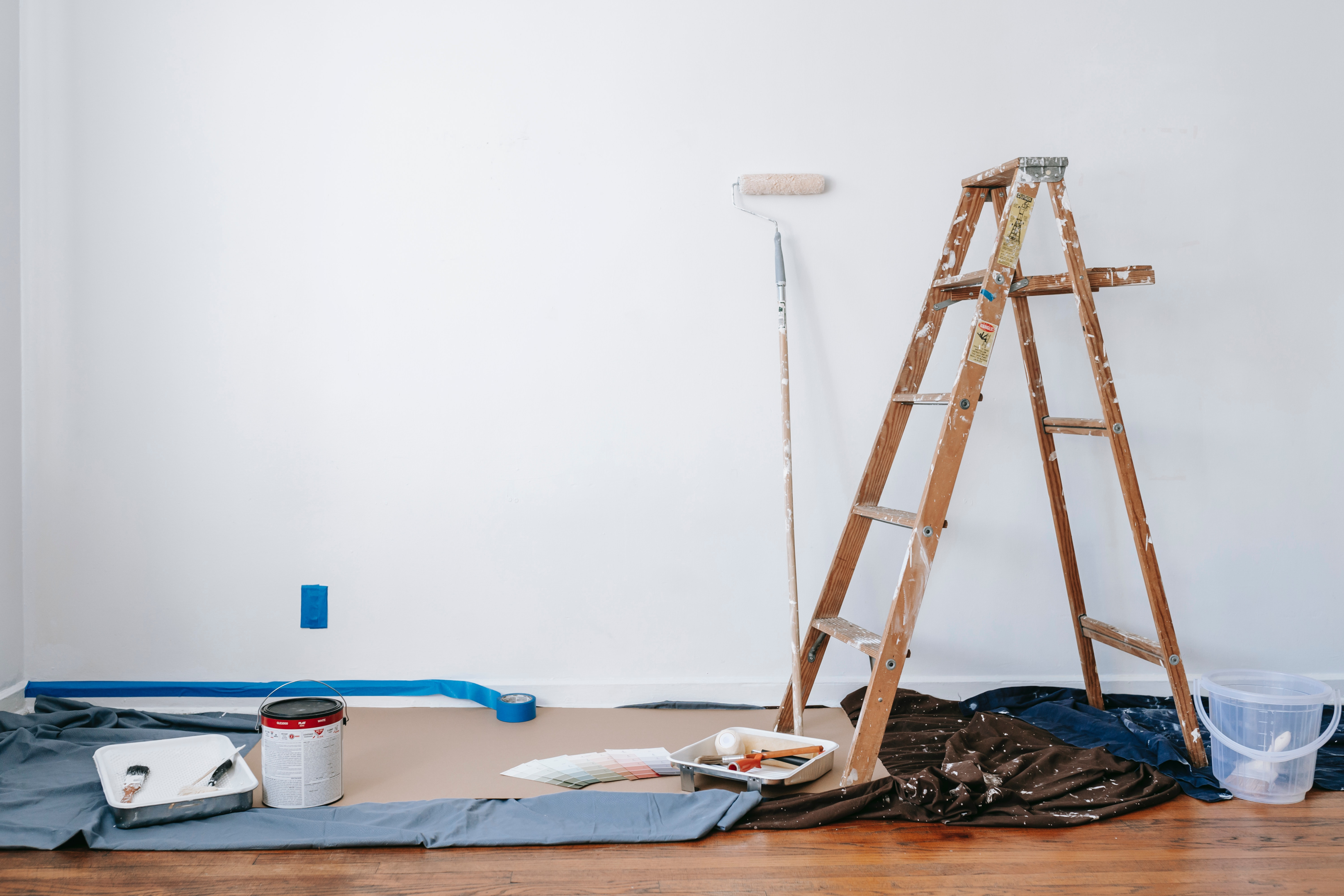 Interior Or Exterior Home Painting
Both interior and exterior painting beautify the home and make it more pleasing. Walls often have darts, dings, and marks, which is why Tri-City Home Improvement Pros offers professional interior and exterior painting services to remove these imperfections and give your home a refreshed and clean appearance.
Kitchen and Bathroom Remodeling
The kitchen and bathroom are undoubtedly some of the most essential spaces in the home. This is why remodeling these rooms enables efficiency even when it comes to plumbing. When done right, renovating the kitchen and bathroom can increase the market value of your home and make it more attractive.
This is why you must work with a professional kitchen and bathroom remodeling contractor like Tri-City Home Improvement Pros who consistently deliver quality results. You don't want to end up with renovations that are not up to standards, so we listen to your needs and create results that will leave you satisfied.
Room Additions
Do you intend to create additional rooms in your home? Tri City Home Improvement Pros got you covered.
Create a Home Office
Our expert remodeling contractors can help you create a new room for your office space by adding or removing walls. We ensure that every space is used effectively. Therefore, we are just one call away if you intend to build a home office.
Add a Utility or Laundry Room
You would be surprised by the number of places that can be created in your home with just some borrowed space from your garage or basement. Therefore, do not hesitate to contact us for any room addition needed. By assessing your property, we create the room you need while you do your daily business.
Flooring Services
Have you moved into a new house, or are you keen on changing your flooring? Whatever the case, our flooring services experts can help you tackle any flooring renovation. We understand that this process can be a bit overwhelming, so Tri-City Home Improvement Pros makes the process less tedious. Our product selection includes the following:
Tile flooring
Vinyl flooring
Laminate flooring
Engineered flooring
Carpets
Baseboards
Whatever the floor project may be, our skilled technicians are here to meet your flooring needs and finish in a timely manner.
Countertops Services
Countertops brighten the kitchen in several ways, and they are essential to the home. This is why we help sort through the various options and styles available and help you select one that suits your space.
Cabinet Painting and Replacement
Painting or replacing your cabinets is an excellent way to give your kitchen or bathroom a facelift. It makes the room more appealing and gives it a modern look. This is why we help you create the perfect look for your cabinets or design one with the highest quality.
Decks Installation
Tri City Home Improvement Pros design and install decks. We are skilled at working with all the necessary materials to give you an excellent result. We can also build or repair your decks, whatever you desire.
Custom Stone
Tri-City Home Improvement Pros also offer custom stone services. To add sophistication to your outdoor space, we can supply customized stones.
Prescott's Best Remodeling and Construction Services Within Reach
Home renovation is a significant step that, when completed, can provide tremendous satisfaction to homeowners as well as an increase in the value of the property. This implies that this is not a simple decision.
As a result, you must have your remodeling and construction work done by qualified professionals, such as the Tri-City Home Improvement Pros, who have all of the knowledge and experience you require. Tri City Home Improvement Pros is licensed to provide remodeling, painting, flooring, and other home improvement services.
Our team of professional technicians, installers, and sub-contractors will work with you every step of the way to create award-winning renovations.
Contact us today to get only the best that exceeds your expectations.